Spiraal grond anker schroef palen voor loodsen, tenten:

Materiaal: Q235 koolstofstaal.
Behandeling: poeder gecoat of hoge duik gegalvaniseerd.
Metaal schroef anker grootte:
pole diameter hele lengte de diameter van de schijf schijf dikte
   3/4''(18mm)         36''(914mm)        8''(200mm)             3mm               
   3/4''(18mm)          48''(1219mm)        8''(200mm)     3mm                          
  14mm                  15''(381mm)           75mm                  4mm                
  14mm                     30''(762mm)         75mm       4mm                                             
  16mm                    15''(381mm)          100mm     2mm                                          
 12mm                      800mm              140mm                 4mm                
    14mm                   1000mm              180mm                 4mm  
Stalen spiraal aarde anker, Grondanker te installeren boom, tent, loodsen .
grond ankers zijn in gebruik wereldwijd, beveiligen van beroemde structuren, grote dammen en behouden-ing muren, ingedrukt voetgangerstunnels en ondergrondse structuren, wind turbine torens te stabiliseren en aardverschuivingen voorkomen.
Toepassingen zijn onder andere bruggen, kabelbanen en kabelbanen, evenals handhaving opgravingen tegen grond instabiliteit. De ankers biedt een doeltreffend alternatief voor grote structuren van de zwaartekracht of stabilisatie-.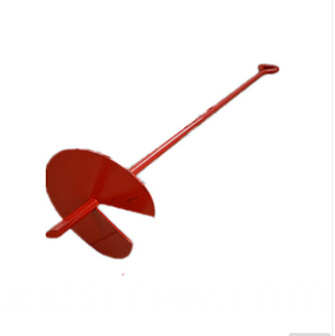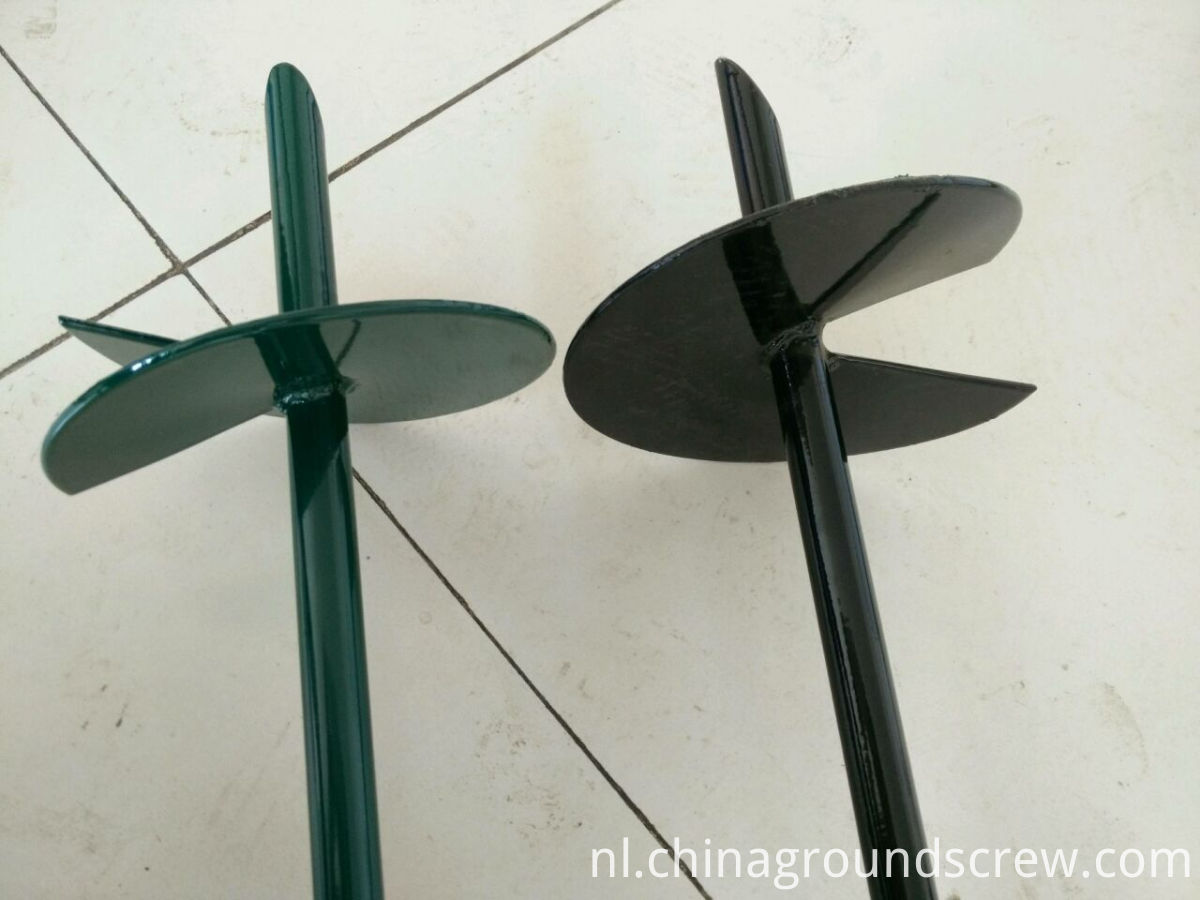 Product Categorie : Staalpalet voor Omheining > Stapel Driver