Verminderen werk letsel met dit stuurprogramma van de post, die gemakkelijk stuurprogramma stalen in vaste grond posten.
Producten kunnen worden gemaakt volgens uw monster en verzoek.
1) toepassing van Post Driver
2) gebruikt om te herstellen van de tuin gaas
3) ter bescherming van de tuin hek met behulp van goed
4) gebruikt om te installeren en repareren van de omheining post
Wij zijn een professionele leverancier van tuin hardware. Al onze producten worden geëxporteerd naar overzee. 
We voornamelijk exporteren naar de Europese markt, de markt van VS en andere landen met een goede kwaliteit en
prijzen favourest.
wespecialize in de productie van verschillende soorten F stalen profiel stalen frame multiplex bekisting,
Y/T/U post en accessoires van hen.
Onze fabriek gespecialiseerd vervaardiging stalen hek post driver, bestuurder van de stapel, stapel hamer.
Stalen hek stapel piketten stuurprogramma / hand post stuurprogramma / hek post bestuurder:
Materiaal: stalen buis
post van bestuurder grootte: 750 mm, 600 mm, 800 mm lang
60 mm of 75 mm buitendiameter
PVC gecoate of thermisch verzinkt
EPE verpakt in dozen
Oppervlak: volbad verzinkt, gepoedercoat
Post stuurprogramma beschikbaar :
Lichte Diameter (MM): 60 mm; Lengte (MM): 600 mm; 750 mm; 800 mm etc.
Lichte Diameter (MM): 75 mm; Lengte (MM): 600 mm; 750 mm; 800 mm etc.
Dikte: 3.0-4.0 mm stalen pijp
Verpakking: EPE verpakt in dozen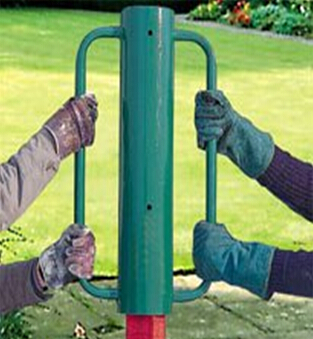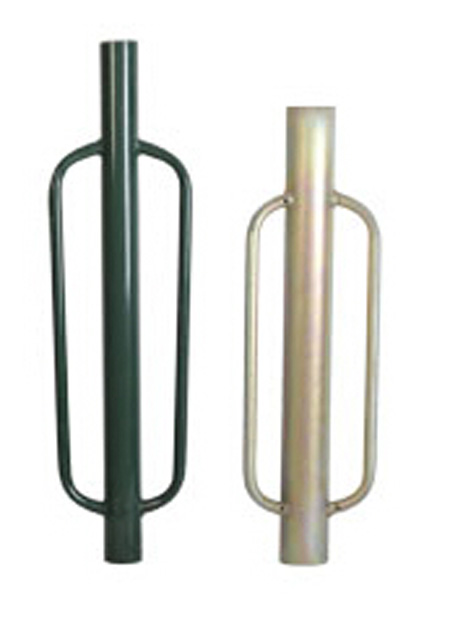 Product Categorie : Staalpalet voor Omheining > Stapel Driver