Metalen hek T-stuk / Star Picket-post met rode, groene of andere kleur geschilderd voor de VS markten met lagere prijs en goede kwaliteit, geschikt voor tuin, boerderij, boomgaard en andere landbouwconstructies.
Gepoedercoate groene of rode T-naden, licht of heavy duty T-profielen met poedercoating voor Amerikaanse markten.
T-post voor hek, Studded T-post voor boerderij, bezaaid T-paal voor tuin, bezaaid T-paal voor constructie .
Warmgewalst staal T-post / T Pickets voor omheining en landbouwbedrijven met hoogstaande en concurrerende prijs. voornamelijk voor Amerikaanse markten en andere Europese markten.
Gegalvaniseerde stalen T-paal / bezaaide hekpost
Materiaal: koolstofarm staal, Q235 / railstaal
Warmgewalst staal, hoge sterkte en duurzaam
Geschilderde T-posten:
Kleurrijke verf in rood of groen met crèmekleurige bovenkant

0,95 lb. t-poten met lichte spijkers die worden gebruikt voor tuinen, veiligheid, slib en hekwerk voor kleine dieren

1,25 lb. heavy-duty en 1,33 lb. Bezaaide t-stijlen gebruikt voor grote dieren en gebieden die frequent worden gebruikt

Gebruikt een aangehechte schop voor stabiliteit

Gefabriceerd van gerecycleerd railstaal
Gegalvaniseerde T-posten:
1,25 lb. heavy-duty en 1,33 lb. Bezaaide t-stijlen gebruikt voor grote dieren en gebieden die veel gebruikt worden

Verzinkt om roest en corrosie te weerstaan

Gebruikt een aangehechte schop voor stabiliteit

Gefabriceerd van gerecycleerd railstaal

T-ontwerp is bestand tegen buigen
• Zwaarder en sterker dan U-berichten
• Gesmede ankerplaten zorgen voor stabiliteit van palen
• Railstaal is bestand tegen weersinvloeden
• Gemakkelijk in de grond te rijden - geen gaten om te graven
• Sterke houdkracht voor elk type hek
• Gegalvaniseerde palen voldoen aan de specificaties van Federal Highway met superieure roestbestendigheid
• Spijkers voorkomen dat de omheiningsstof op en neer langs de paal gaat

• Omheiningsstof stevig aan de paal bevestigd door voorgevormde metalen clips

• Ankerplaten koud gesmeed om te plaatsen
STUDDED T POST,AMERICAN TYPE METAL FENCE POST

MEASUREMENT

SPEC

5`

5.5`

6`

6.5`

7`

8`

10ft or other customized length

pct/mt

pct/mt

pct/mt

pct/mt

pct/mt

pct/mt

LIGHT DUTY

0.95lb/ft

464

422

386

357

331

290

1.10lb/ft

400

364

334

308

286

250

REGULAR DUTY

1.15lb/ft

383

348

319

295

274

239

1.25lb/ft

352

320

294

271

252

220

HEAVY DUTY

1.33lb/ft

331

301

276

255

237

207

1.50lb/ft

291

268

243

227

210

184
Bezaaid met paal die eenvoudig te installeren is, geen gaten om te graven
Gemaakt van gerecycled materiaal
Ankerplaat vergrendelt de t-stijl recht en vast in elke grondsoort
Gecoat met roestwerende op water gebaseerde gebakken emailverf
Thermisch verzinken coating meer dan 65um
Duurzamer
Exporteren naar Amerikaanse en andere landen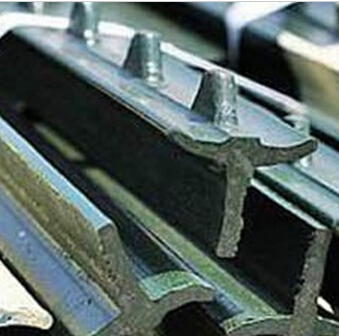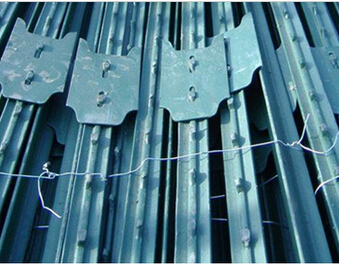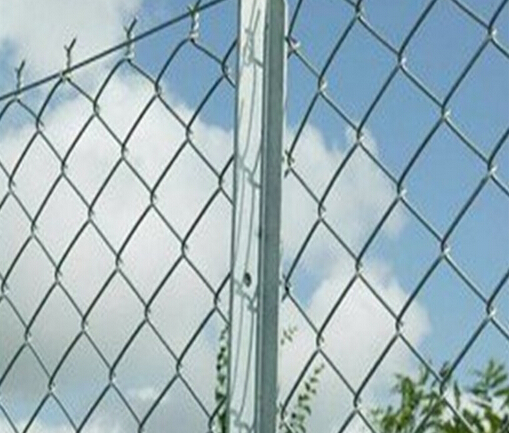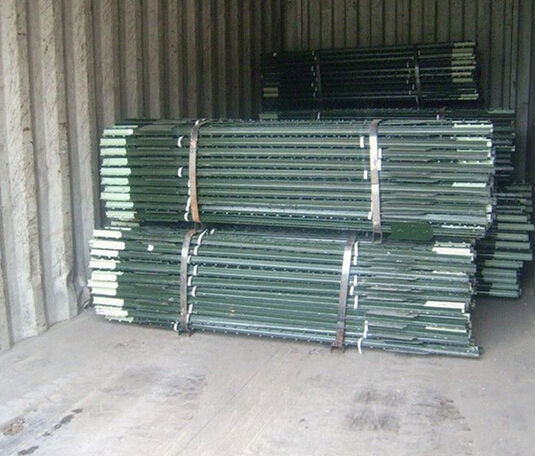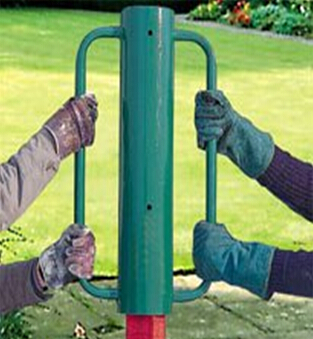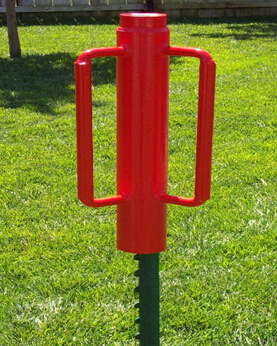 Product Categorie : Staalpalet voor Omheining > T piket